LETTER FROM THE DIRECTOR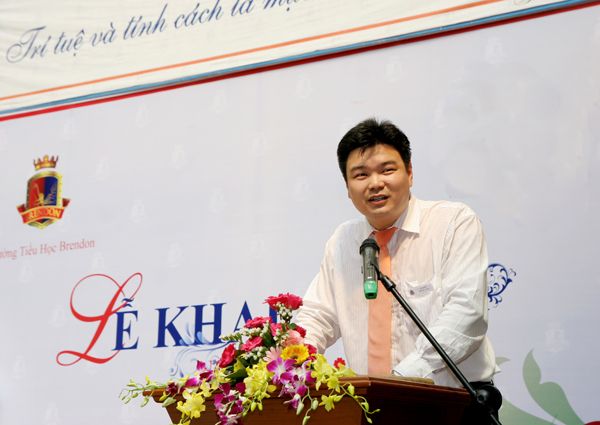 Dear parents, students and partners,
Welcome to the official website of Brendon bilingual primary school.
First of all, I would like to express my sincere thanks to your interest in our school. Brendon Bilingual Primary School is the first school in Hanoi provides the training programs of primary system of the United Kingdom for children.
The school curriculum is based on the combination of the basic subjects of the Vietnam national education system standards and the core subjects in the national education system in the UK, with the aim of raising knowledge and personal skills for the child, allowing the child to achieve international certification at the higher level.
School curriculum focuses on intellectual development as well as the student's physical, helps children become active members in international social environment. In addition to classroom hours, students also participate in many outdoor activities and explore the world around them. The students will participate in the exchange of information with the partner schools in the UK Brendon as well as other artistic activities.
Ladies and gentlemen, Brendon special primary school interested in an intimate relationship between the family and the school, as a personality, a character, an upright thinking must be fostered aggregated from many sides. So, on the website of Brendon has a dedicated online forum for parents, in which you can track the process of learning and development of their children daily, as well as give feedback, discuss with school as quickly as possible.
The school also focuses on personality development for students in a comprehensive manner, especially compassion, tolerance, care for younger children and sharing community. That is why we wish to have coherence between pre-school and primary school, and the fact that in countries with developing education have proven the effectiveness of this method.
Finally, I would like to send to all of you and the student wishes for health, happiness and success. Looking forward to welcoming you and the children at the school.
Respect,
Hoang Tung